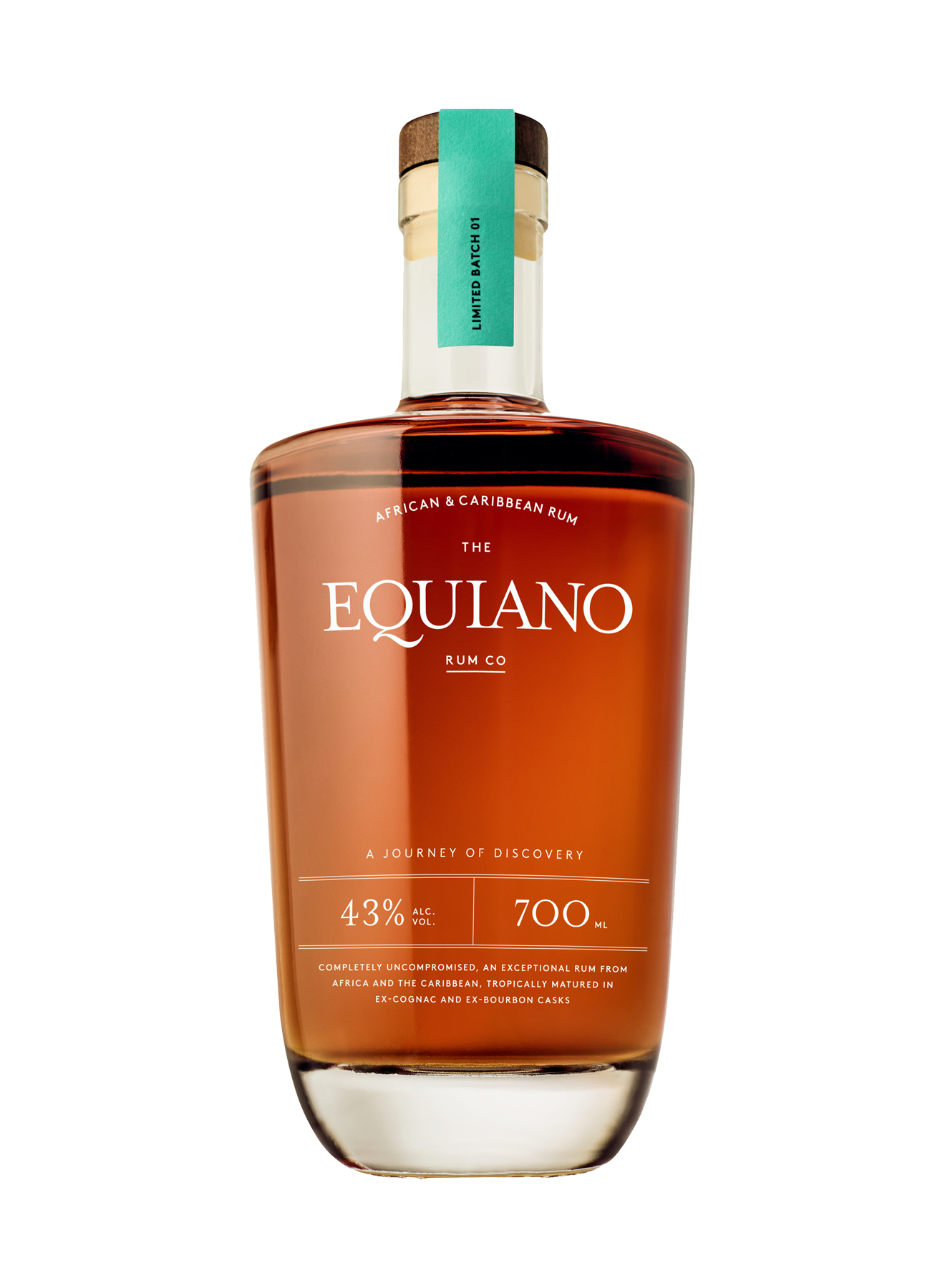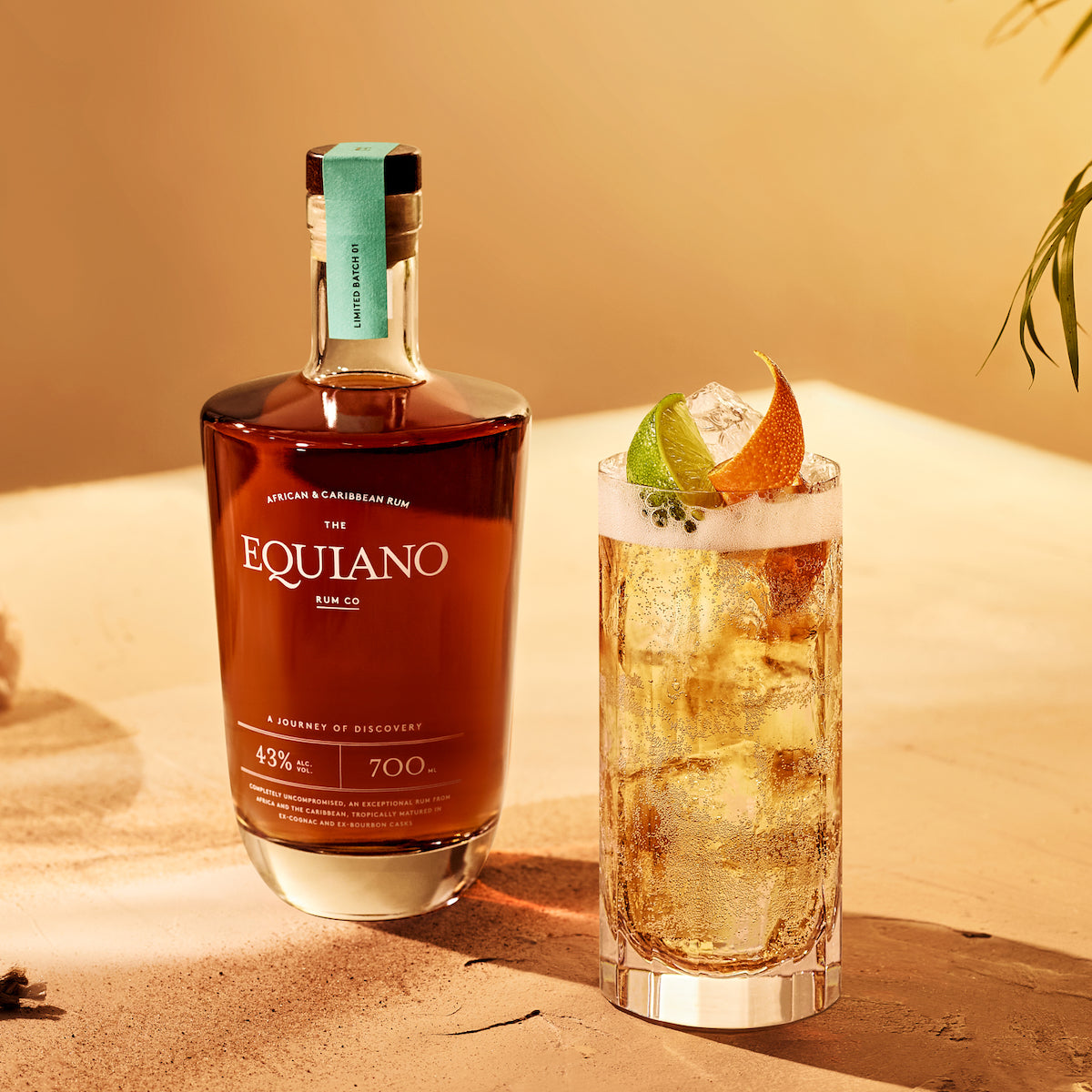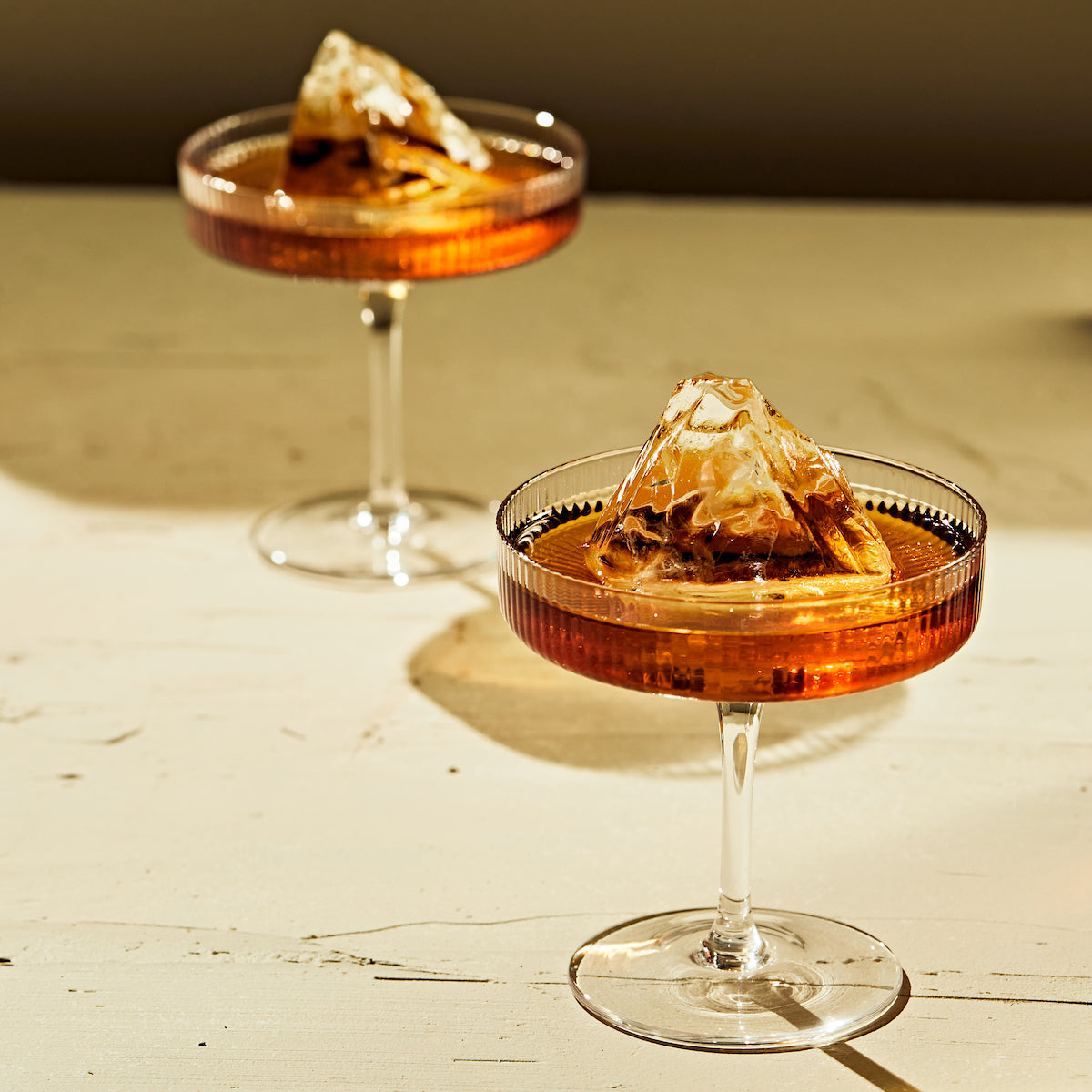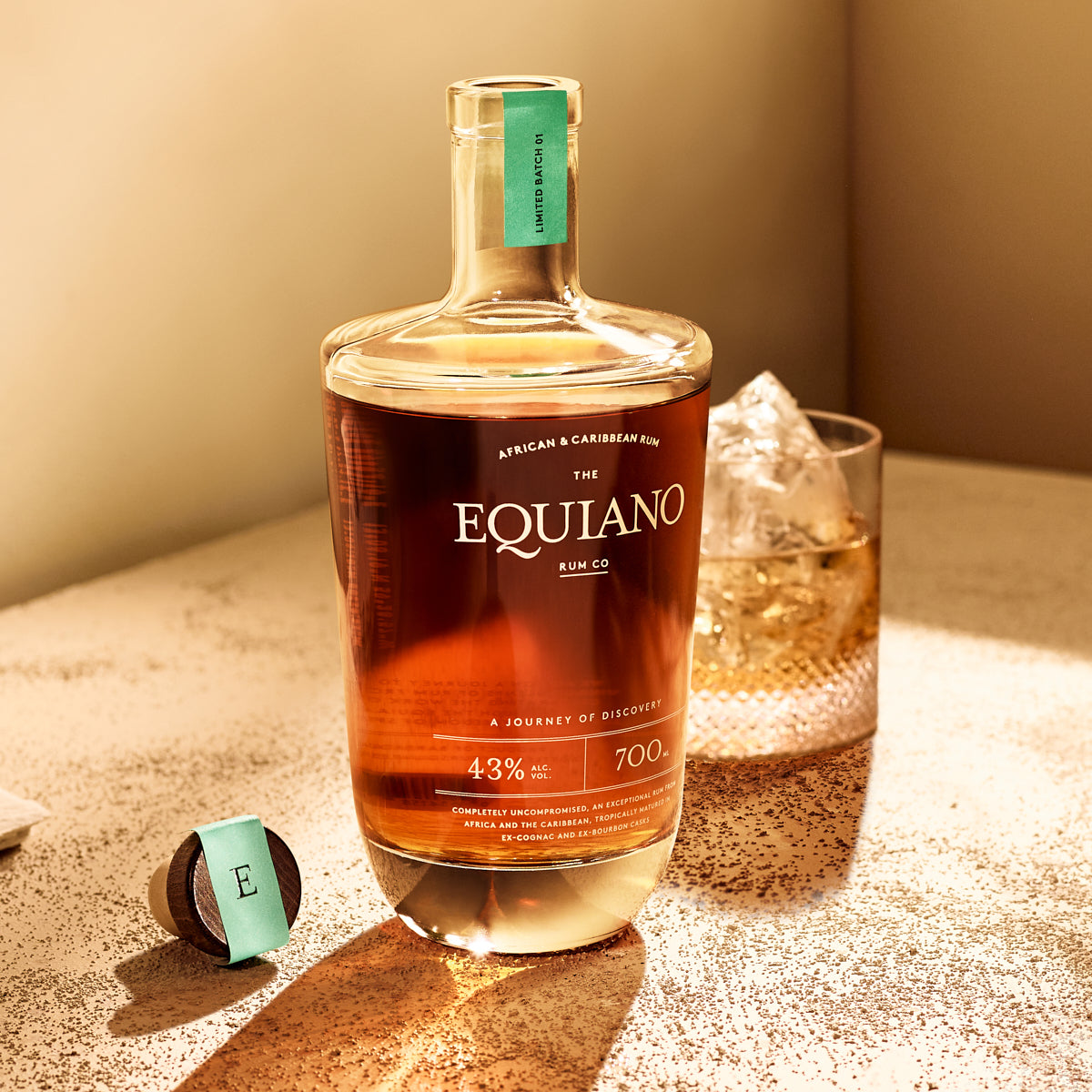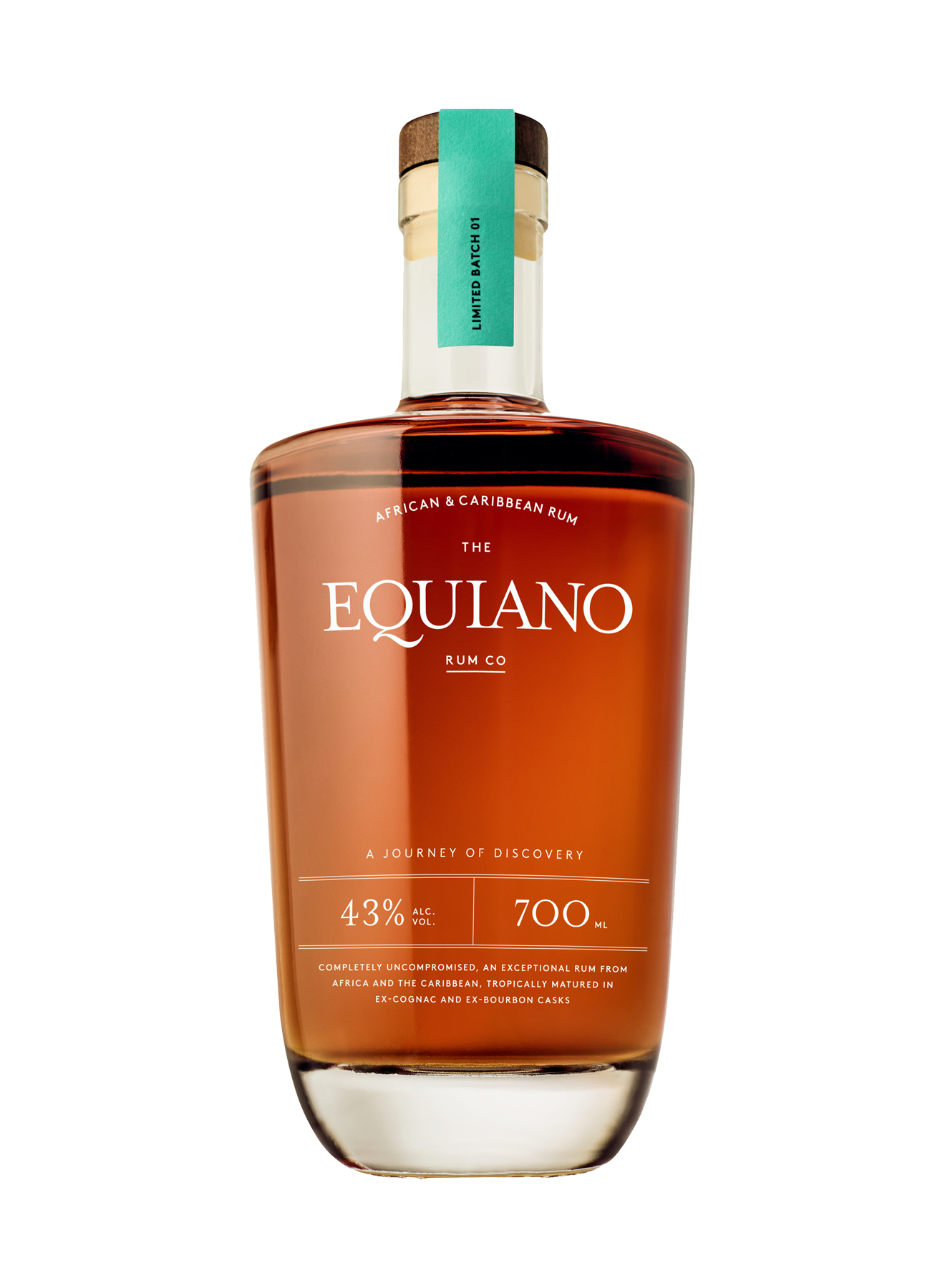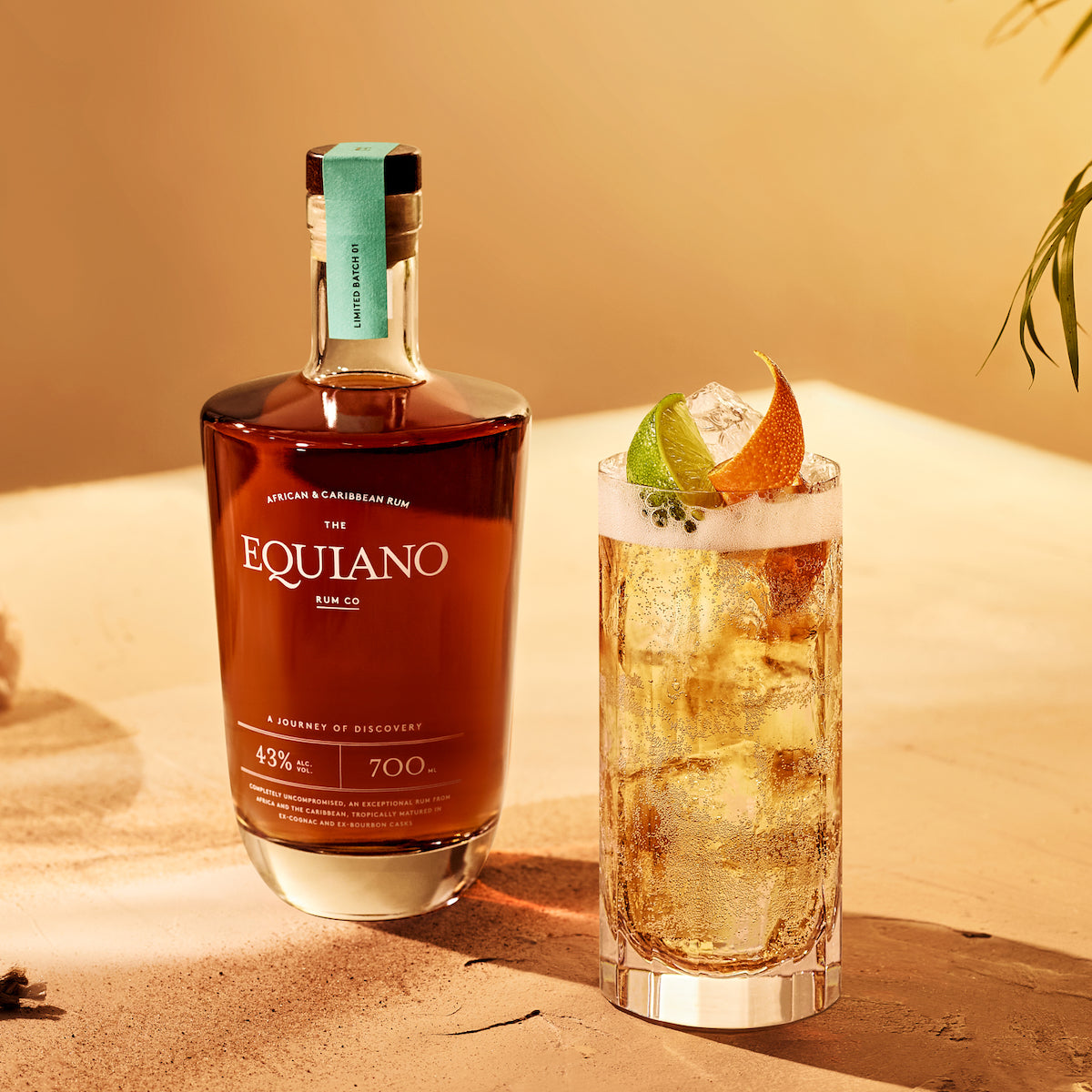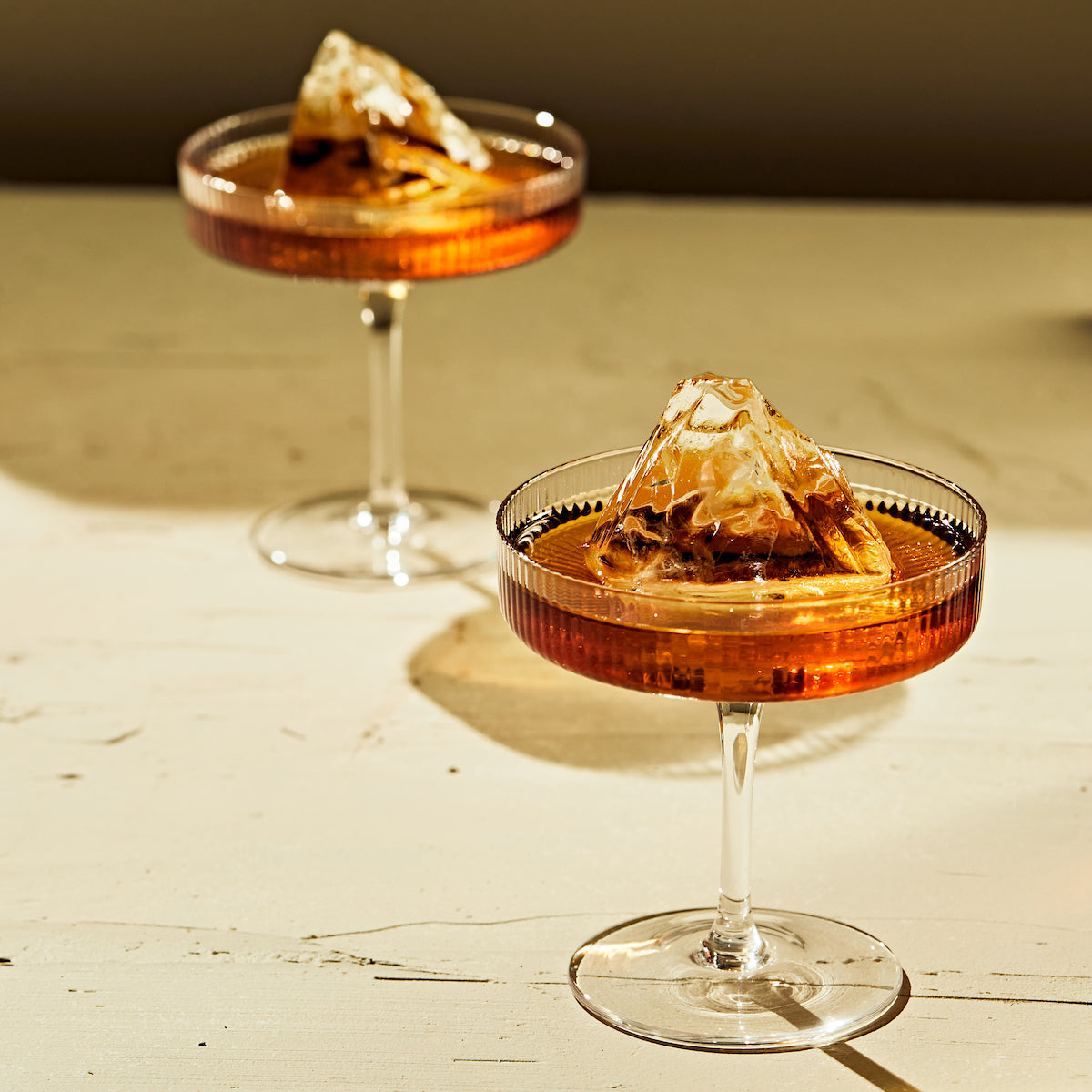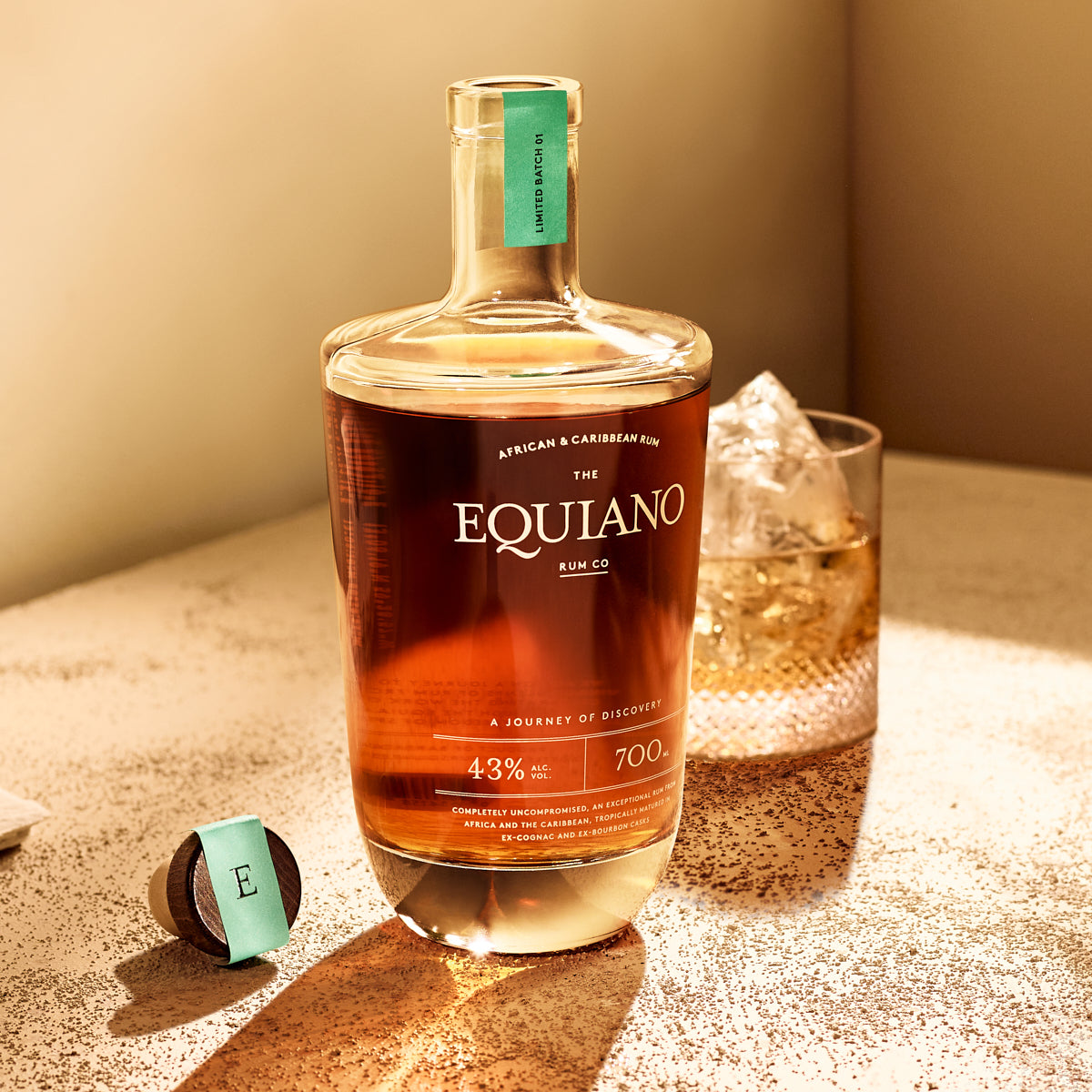 EQUIANO ORIGINAL
£54.95
700ML, 43%
FULL DESCRIPTION
Equiano is a multi award winning premium aged rum, that is the world's first African & Caribbean blend.
The collaboration of two distilleries on two different continents creates something entirely new for a centuries old craft.
Equiano is 100% natural, with no spices, no additives and no added sugar. All of our rich and deep flavours come from the ex-bourbon and ex-cognac casks that it tropically matures in.
Named after Olaudah Equiano, a freedom fighter who liberated himself by selling rum. Equiano stood for equality and that is why 5% of company profits & £2 of every bottle purchased here will go to ground level freedom and equality projects annually.
TASTING NOTES
Written by Equiano Co-Founder and Global Ambassador for the Rum Category, Ian Burrell

ON THE NOSE

Like any quality premium rum, Equiano subtly delivers tropical warmth as soon as its aroma touches your nose. Rich, notes of dried fruits such as raisins and sultanas combine with sweet toffee, butterscotch and caramel culminating with a suggestion of orange peel, vanilla and buttered wood.

ON THE PALATE

Equiano delivers all the natural sweet notes of a well-aged rum from American white oak ex-bourbon casks. It has a warm toffee and butterscotch mouth-feel, with chewy raisins and brown sugar flavours that emerge from the liquid as it caresses your tongue.





TO FINISH

Although Equiano is a naturally sweet rum with no added sugar or spices, it has a medium to sweet ending with touches of oak, anise, sweet pepper with a hint of bitter orange peel.
SHIPPING & DELIVERY
Shipping to the UK is free of charge. Shipping costs for rest of Europe calculated at checkout.

We aim to ship within two working days.

At present, we do not offer Weekend Delivery.




"A First-of-its-kind entry into the Rum Category"
"One to sip and savour"

"Looks pretty swish"

"For the aficionado, it's a unique and versatile rum"
"Hailed for its purist approach to rum making and its philanthropic aspirations"

"An ideal summer spirit"
"Outstanding quality *****"

"Top 20 innovative spirit launches."