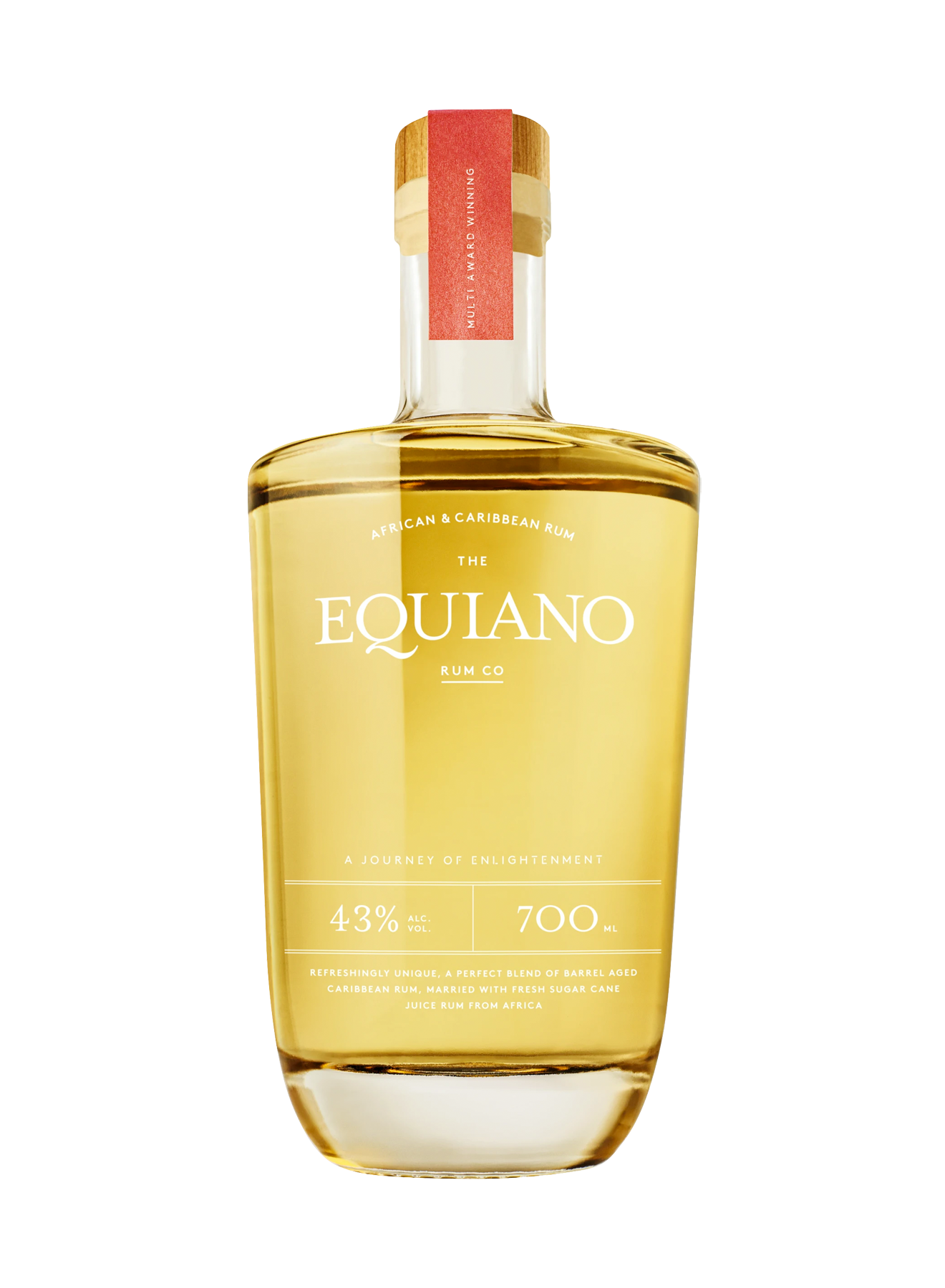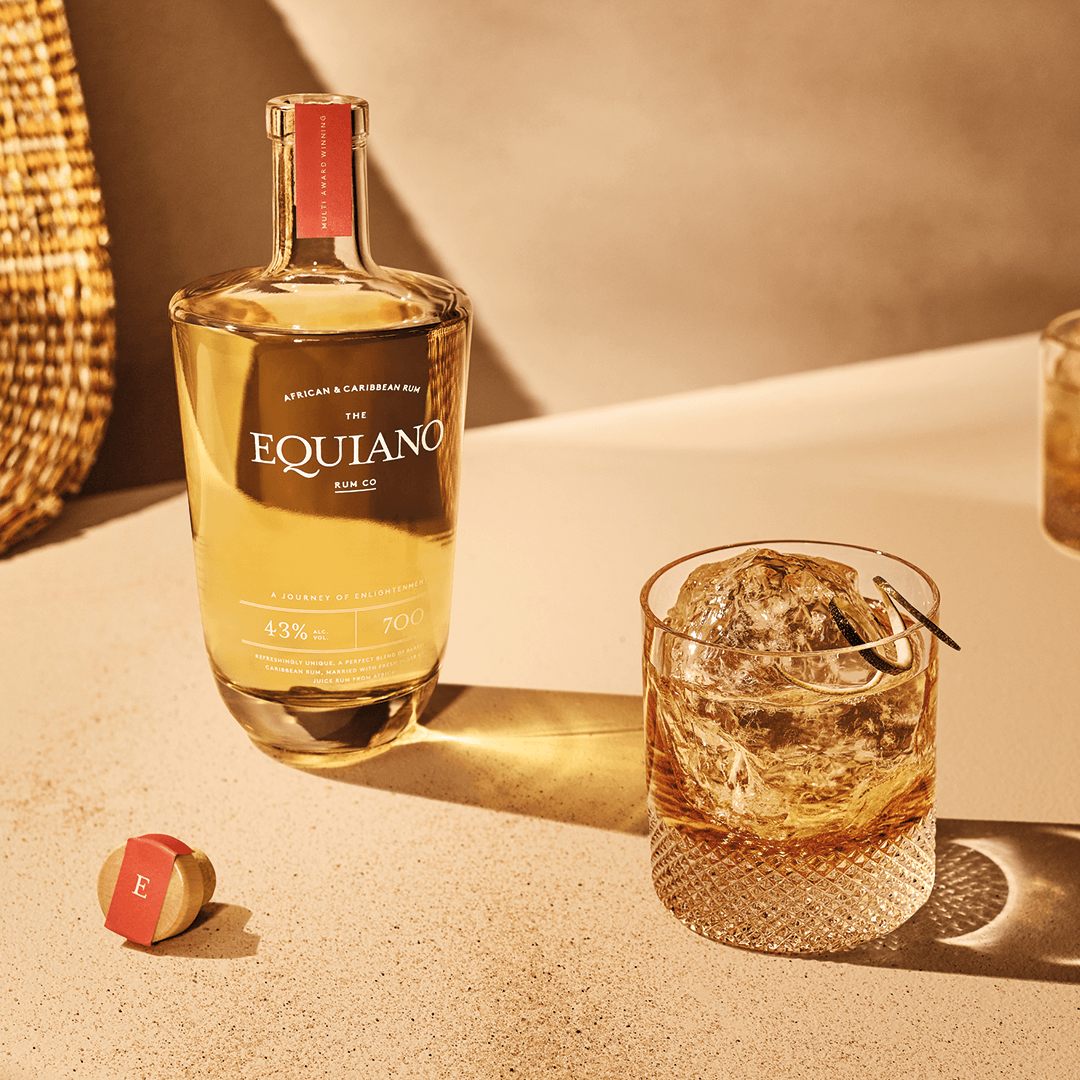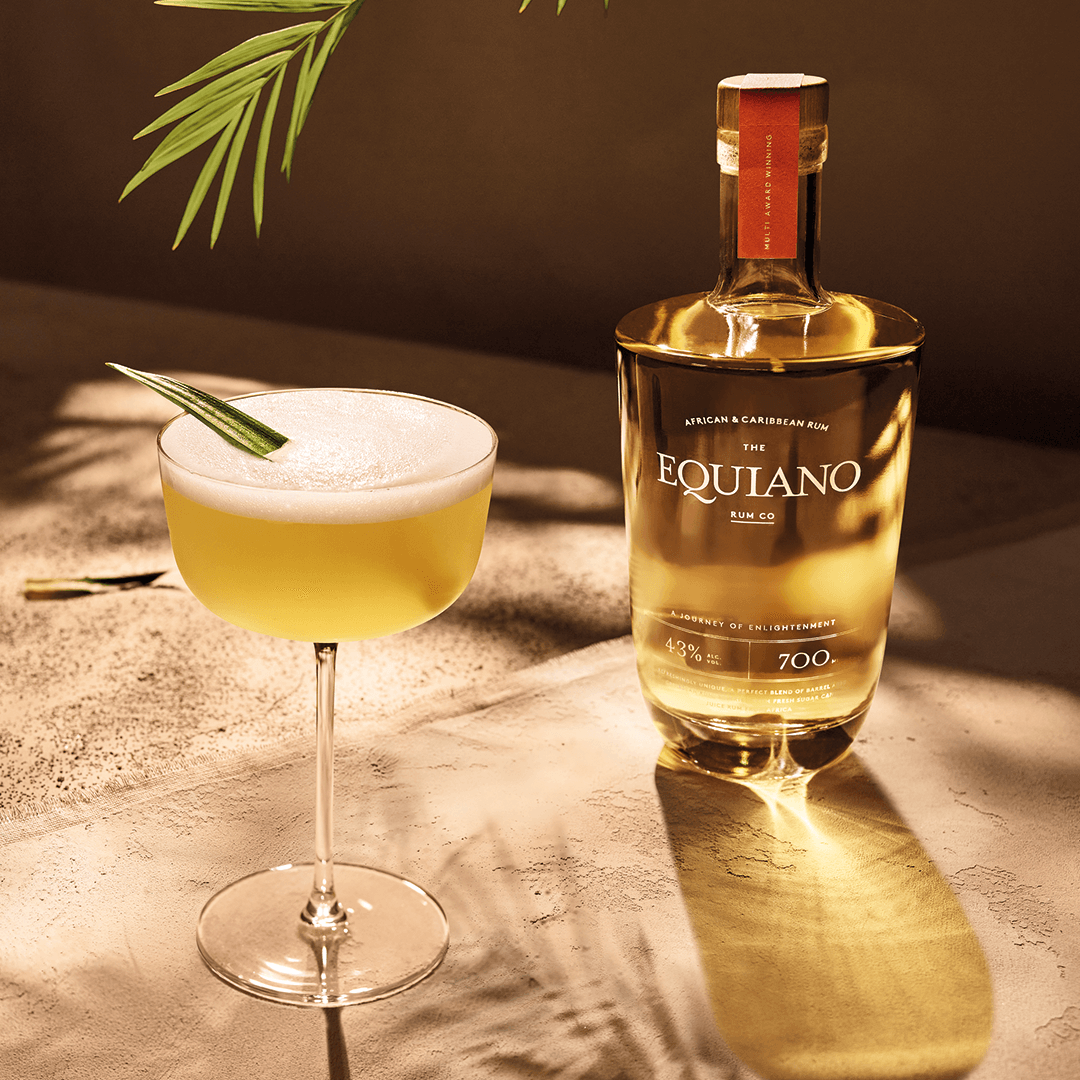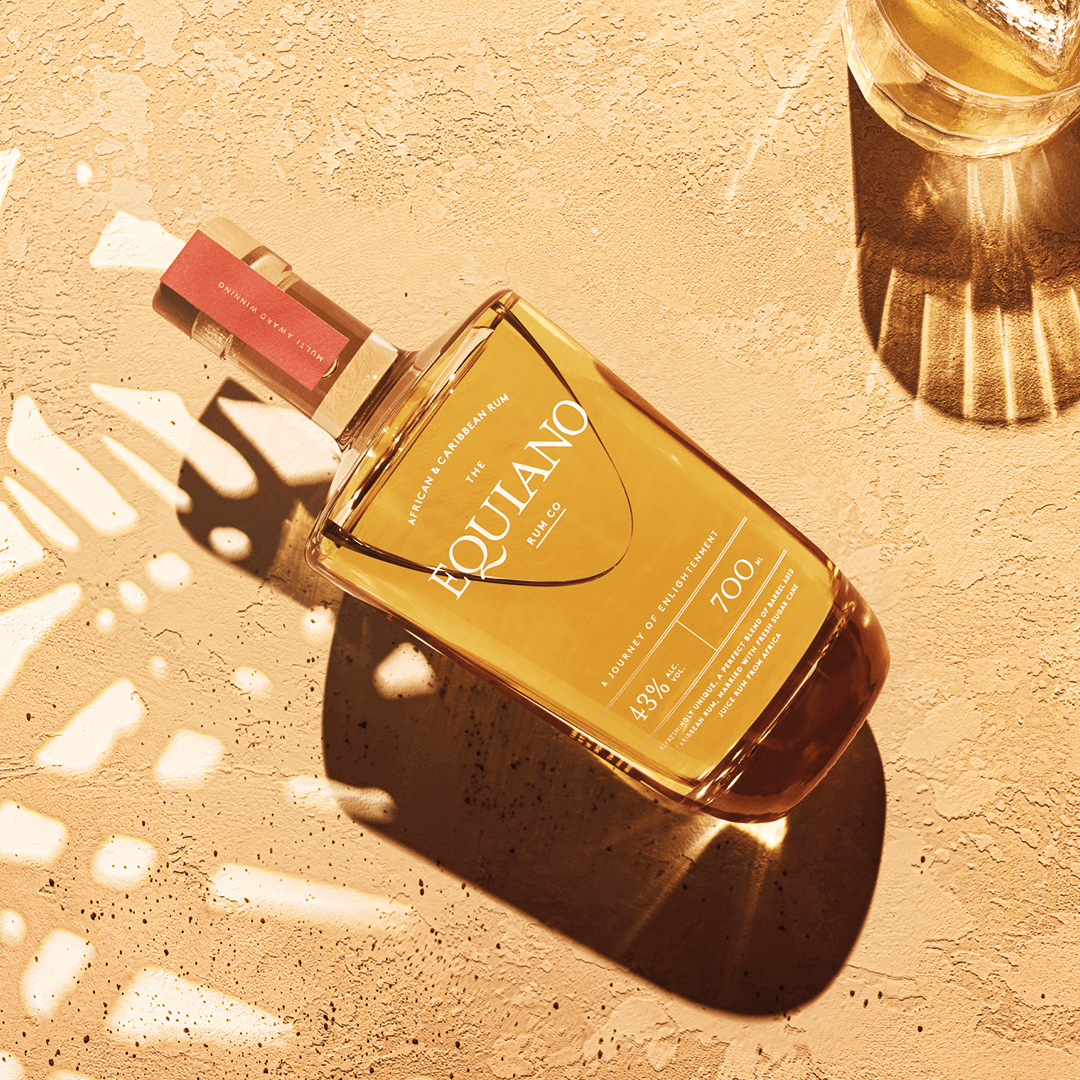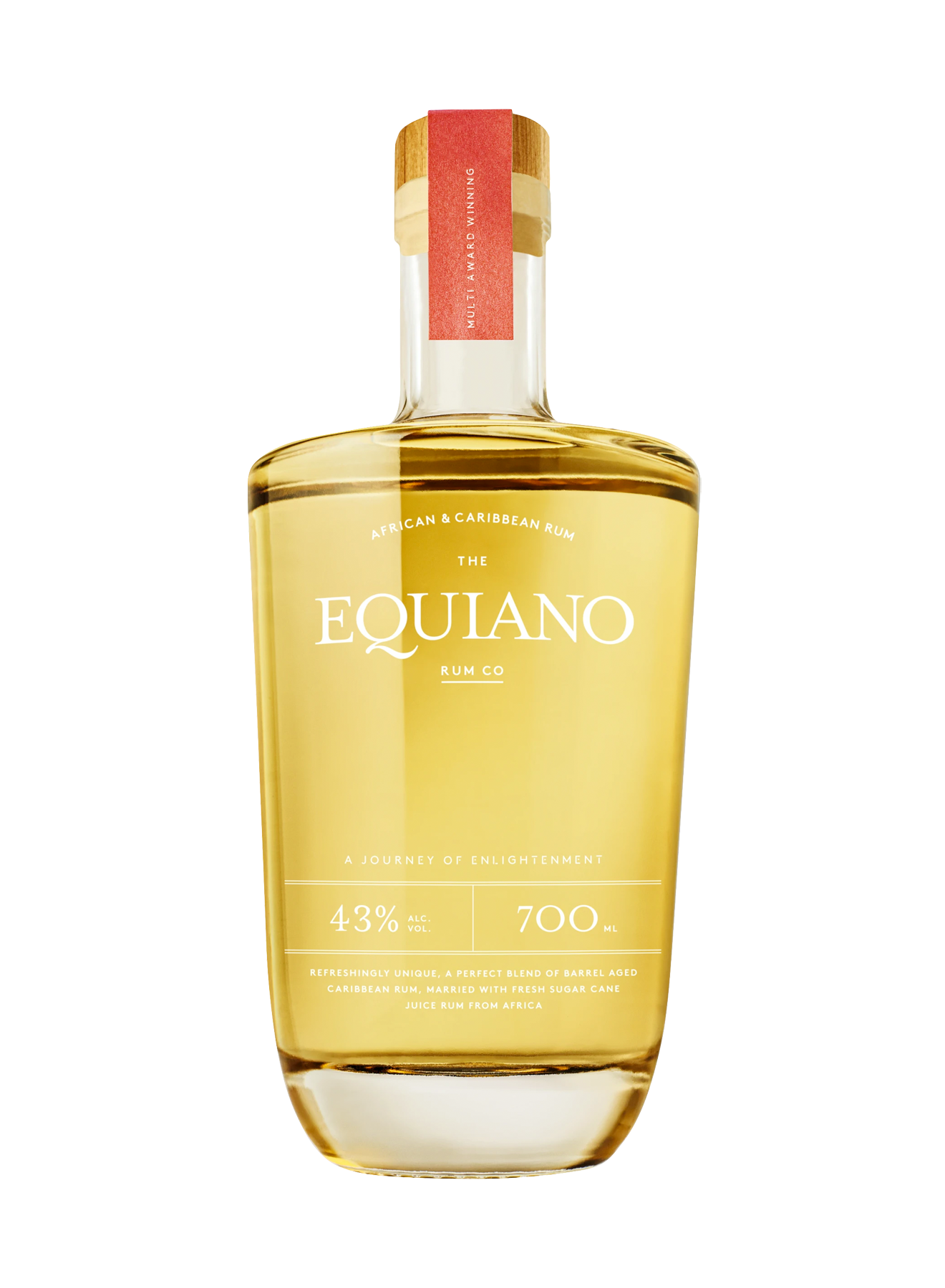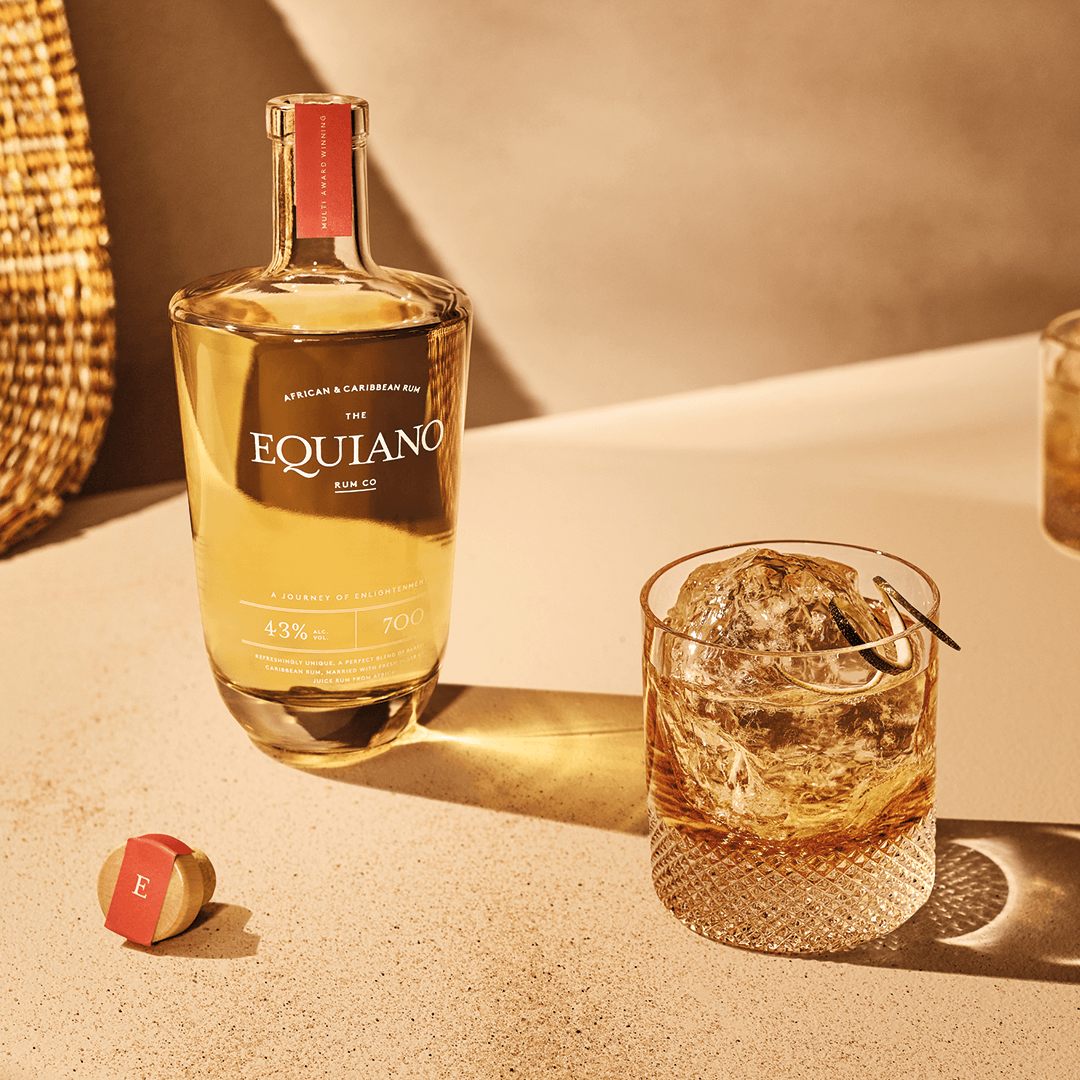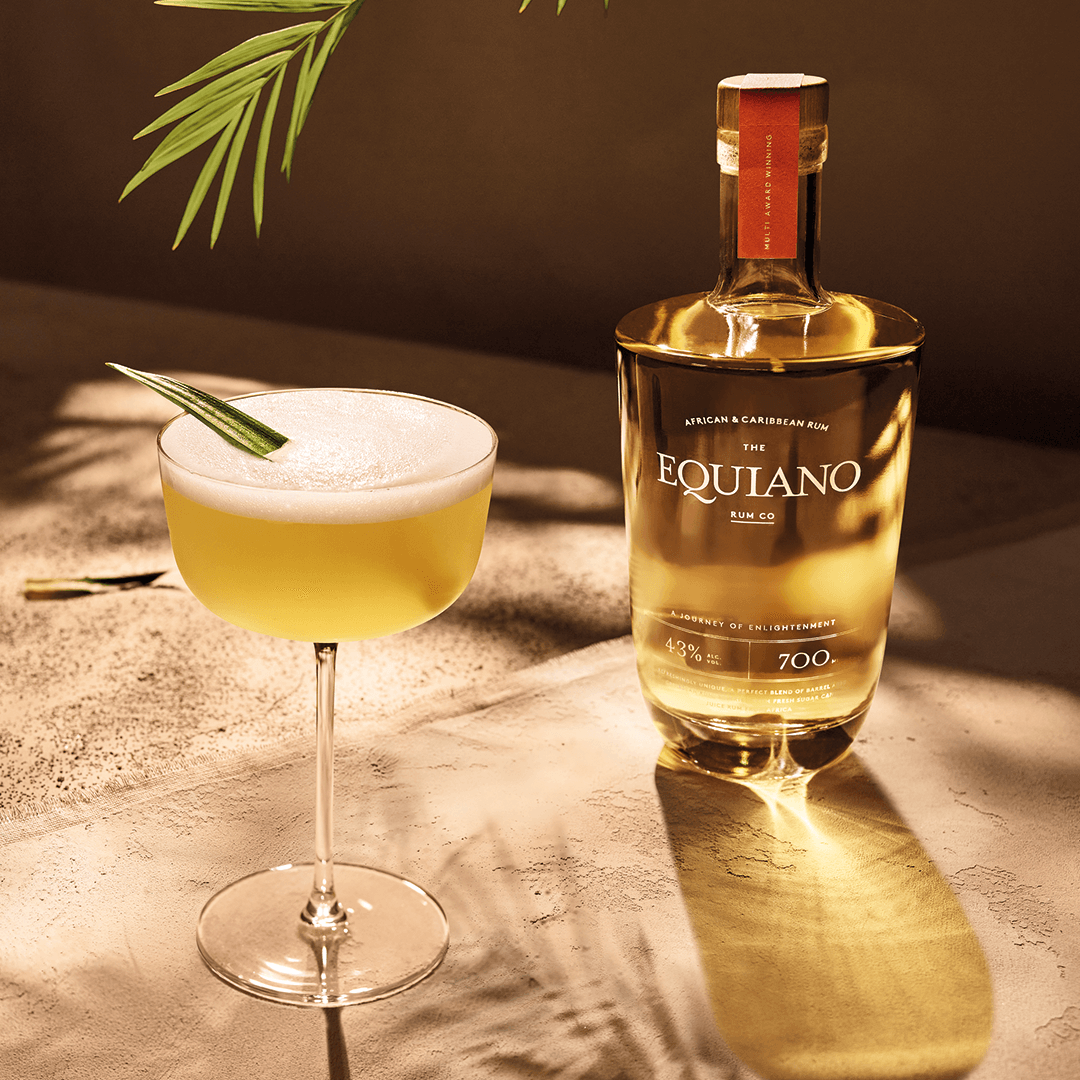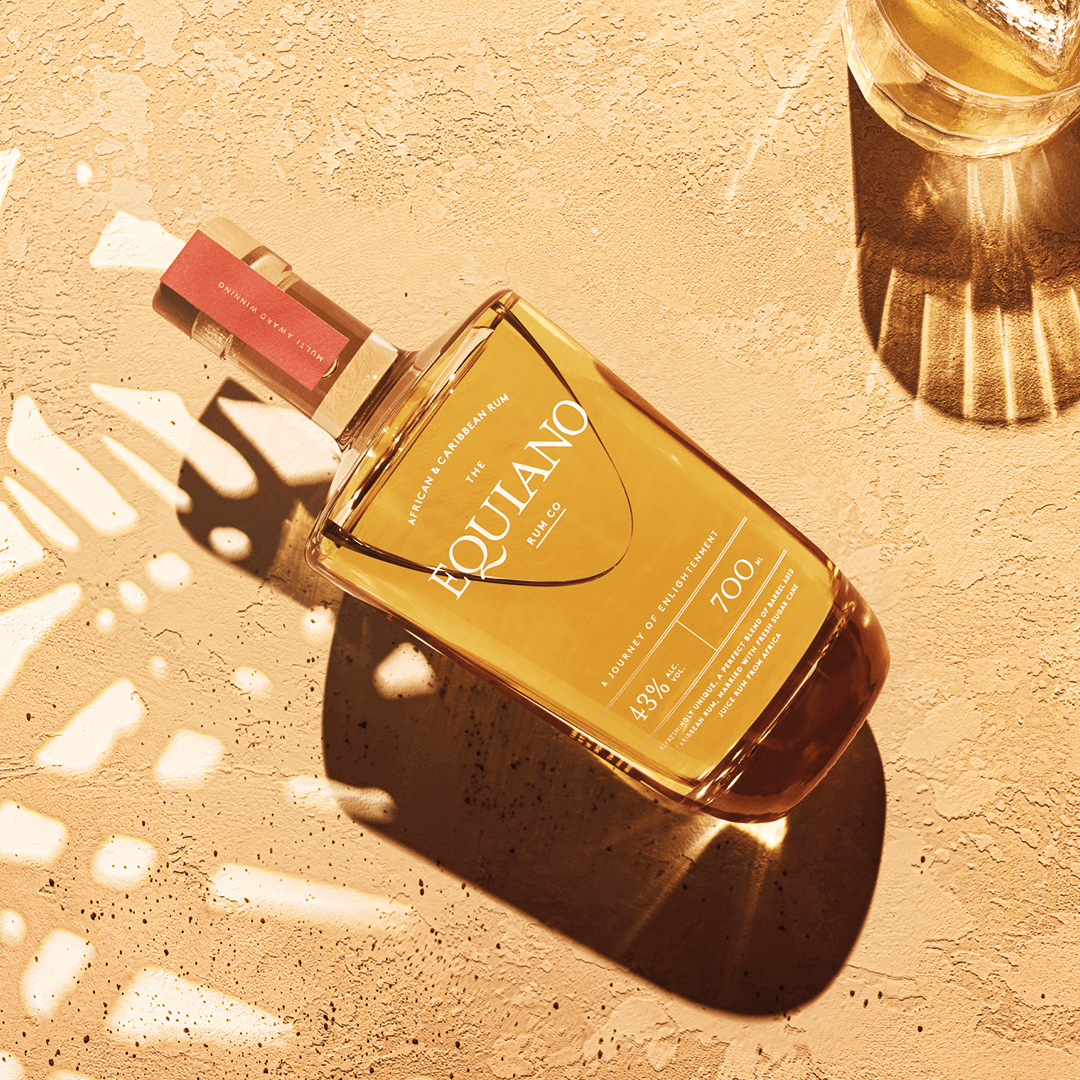 EQUIANO LIGHT
£39.95
700ML, 43%
FULL DESCRIPTION
Equiano is a multi-award winning rum company; a collaboration between two unique distilleries on two different continents, marrying the best from both the Eastern and Western hemispheres, to bring something entirely new to a centuries old craft.
Refreshingly unique, Equiano Light is an exceptional blend of lightly aged molasses rum from the Caribbean, fused with fresh sugar cane juice rum from Africa. Challenging the ideas we have of rum, our exciting offering elevates the category and enriches the taste profile of an often-underrated spirit, with a sophistication
 you might expect from a darker rum.
Continuing to celebrate the legacy of Olaudah Equiano, Equiano Light is inspired by the theme of enlightenment, a period where his acclaimed memoirs, '
The Interesting Narrative of Olaudah Equiano',
played a pivotal role in shaping positive change.
We proudly grant 5% of global company profits to ground level Freedom + Equality organisations annually. Celebrating an extraordinary freedom fighter who changed history for all of us.
TASTING NOTES
Written by Equiano Co-Founder & Global Ambassador for the Rum Category, Ian Burrell

COLOUR
In your glass you'll see a subtle light golden hue, almost sugarcane beige, which is a result of the careful blending of barrel aged and unaged rums from Barbados & Mauritius.

ON THE NOSE

A harmonious balance of fresh sugarcane with hints of vanilla, dried light oak and touches of earthy, herbal notes normally associated with sugarcane juice rum. The 43% abv also delivers aromas of light tropical fruits, citrus oils and hints of green apple as it warms and acclimatises to your glass.

ON THE PALATE

The initial mouthfeel of this light rum is a medium sweet taste of ripe sugarcane, more tropical fruit and citrus peel, layered with green apples, pears and hints of vanilla and light oak on the palate. The experience is light bodied with the natural, subtle sweetness of exotic fruits.



TO FINISH

The aged Barbadian component takes centre stage here, as the tropical aging of the rum, in once used American oak barrels, leaves a light dusting of wood on the finish. The initial sweetness quickly dries off leaving citrus peel, touches of vanilla, white pepper and sweet spices.
SHIPPING & DELIVERY
Shipping to the UK is free of charge. Currently shipping to Europe is on hold due to issues with Brexit

We aim to ship within two working days.

At present, we do not offer Weekend Delivery.




"A First-of-its-kind entry into the Rum Category"
"One to sip and savour"

"Looks pretty swish"

"For the aficionado, it's a unique and versatile rum"
"Hailed for its purist approach to rum making and its philanthropic aspirations"

"An ideal summer spirit"
"Outstanding quality *****"

"Top 20 innovative spirit launches."